Can I Fire My Injury Lawyer | Reasons to Fire & Steps to Take
Disclaimer
The contents of this web page are for informational and educational purposes only, and nothing you read is intended to be legal advice. Please review our disclaimer before taking action based upon anything you read or see.
Can I Fire My Injury Lawyer? Yes, it is a fact that when you lose confidence in your lawyer, you have full right to fire your lawyer and can switch to a new personal injury lawyer.
Sometimes, a lawyer also knows that the client is not happy with his work, so he may think about the termination of the agreement with the client.
This article will discuss how a client can fire a personal injury attorney for many reasons.
Can I Fire My Injury Lawyer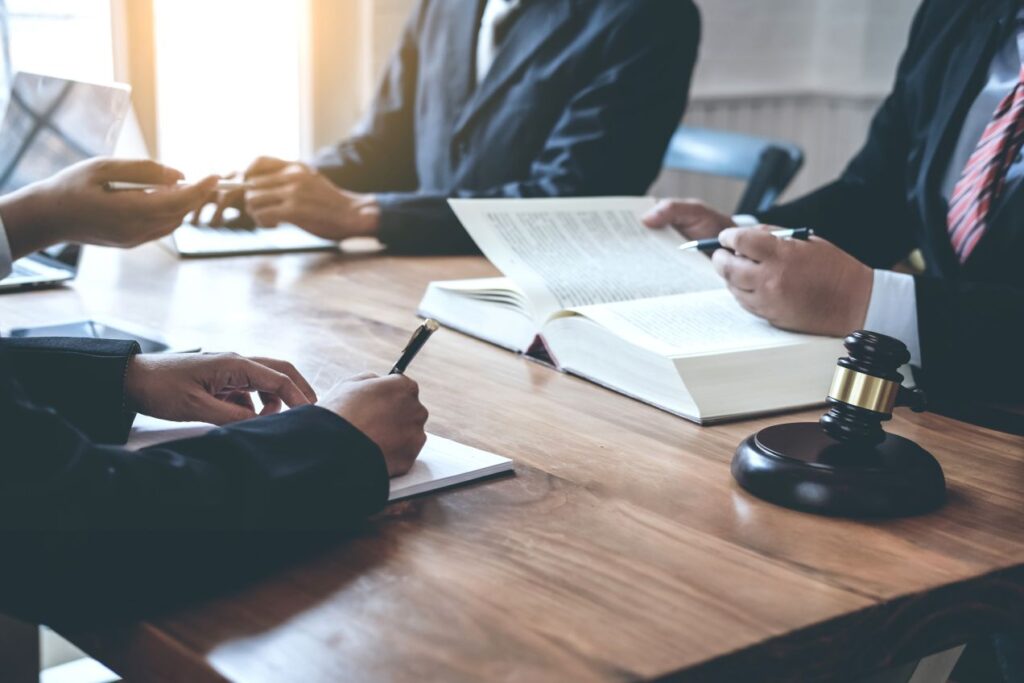 If you get an injury in any car accident or a fire accident, hiring a personal injury lawyer can be an excellent option to secure the compensations for damages and losses you get. However, hiring an attorney also involves a good working relationship as your case progresses with them. 
If you fail to create a good relationship, you may be surprised to think you can fir a current personal injury lawyer and switch to another one. Generally, the clients have full right to fire a lawyer at any case level. Still, planning for such decisions often needs some critical considerations, like how to end the relationship? Can it affect the client's financial terms? Whether Will firing be a good decision or not?
Reasons a Client can Fire a Personal Injury Lawyer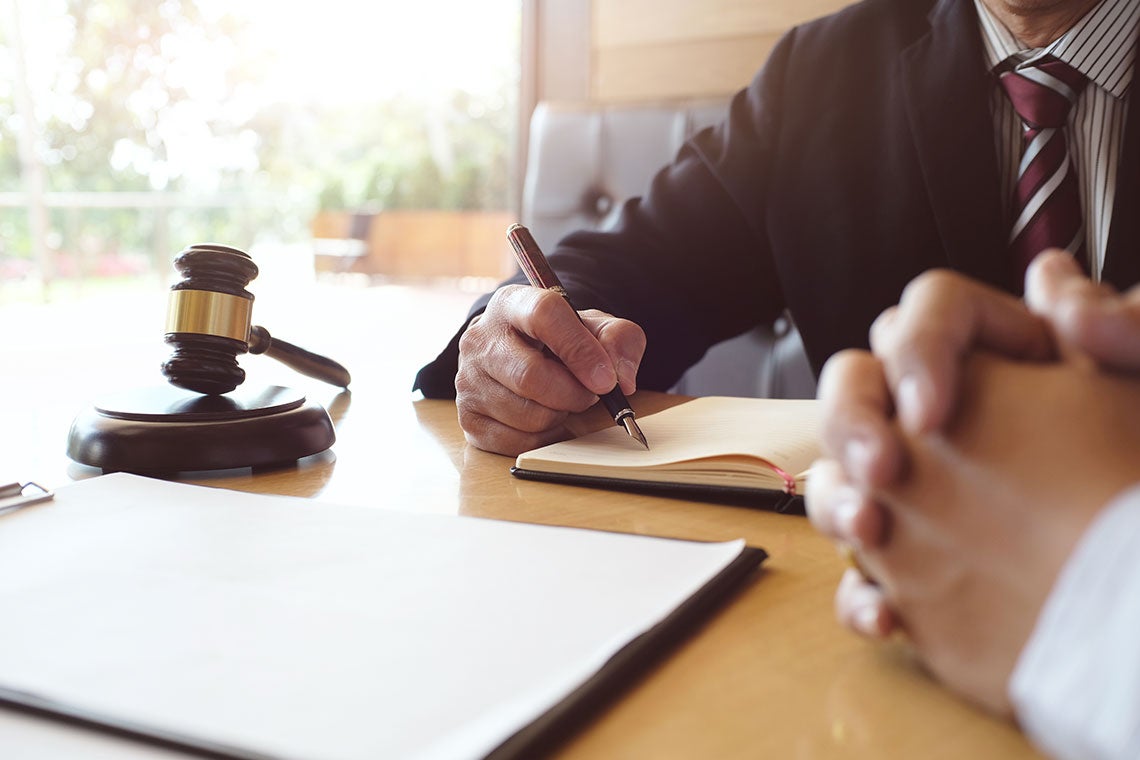 Depending on the situations and circumstances of your case, there are various reasons a client-lawyer relationship can come to an end.
Some of the most common reasons a client can be unhappy to continue the relationship with the lawyer may include."
A lack of opinion and confidence in the competency of the lawyer to deal with your case
The cost and fees of the lawyer are very high.
Dispute on the terms and conditions of the case. Issues and strategies, for instance, if you want to settle your case and your lawyer wants to go for a trial.
If the lawyer is not showing interest 
If the lawyer does not know about the 
Lack of communication from the lawyer side, like the lawyer is not taking your mails or phone calls. Letters and emails
The stormy relationship between the client and lawyer that why you cannot go along with the lawyer
The client is not getting any help from the lawyer when you ask for guidance and questions.
The feeling of uncertainty about the lawyer's ethics and judgment
Missing deadlines from the side of the lawyer about the case
An unfavorable decision issued by the court
Competence
According to the American Bar Association rules, a competent lawyer should be adequately aware of legal issues, skills, thoughts, and preparation to deal with the client's case. It makes sense with the clients' efforts to question the lawyer's competence since most of the clients are not aware of the ins and outs of the legal practice.
However, if you cannot judge the lawyer's competence through questioning, you should decide on your observation and common sense.
Lack of communication
One of clients' leading complaints to disciplinary organizations is that the lawyers do not report their phone calls and emails. There are many reasons for the lack of communication, and they may not return to clients' requests.
They don't have enough staff to deal with the case details, they lack the skills to respond, and they lack preparation. 
Whatever their non-professional attitude, this may be the sign of a deeper problem and can be overwhelming.
Poor relationship
A common issue in the client-lawyer relationship is that both parties are unwilling to go along. Although it is not right to dislike your lawyer, it should not be a valid reason to fire them. The friendly attitude of the lawyer can be vital to you being a client, but the original key is his competence.
For example, if you don't like your lawyer as an individual, but if he is competent and professional in his field and works well with your case as a counsel, this characteristic should not hinder your way of representing you successfully.
Moreover, if you disagree on the issues like whether to go on trial or not, having a friendly lawyer will be a great option. Therefore, hiring a new private injury attorney for your legal event will be a good option. 
Steps to take when filing a personal injury lawyer
If you are sure to act against a lawyer and finally decide to fire a lawyer, there are some essential steps to consider limiting disputes and conflicts that can come up later.
Revision of your contract
Review the terms and conditions of the contract you signed to see if there are any legal services in the section that needs a specific procedure to terminate the agreement with the personal injury lawyer. If the case is, you should be careful to follow the conditions to end the relationship most effectively.
Hire a new personal injury lawyer
To avoid complications down the road, it is vital to think that you should hire a new personal injury lawyer when you are sure that you are firing the existing injury lawyer for any reason.
It seems odd to hire a new personal injury lawyer before you fire the current one. But this can save you from facing legal issues on your side while looking for a new lawyer to deal with your case.
Dismiss the attorney-client relationship in documents
Most clients do not become aware that they can end the connection in a certified document. The function of this letter is to inform the lawyer that the relationship will terminate with the client and the client is going to fire him. To make its receipt sure, you should send it through certified mail.
If the client feels comfortable, the newly hired attorney will make and send a discharge letter, as this type of letter contains certain elements to make the end agreement more effective. For example, it should state that the letter has the statement f termination of a client-attorney relationship.
In some cases, the letter also requests the old lawyer to provide all necessary information to the new lawyer, like the client's address, email address, and phone numbers.
Notify the court
If your case is awaiting court, you should notify the court of the substitution or the withdrawal of counsel. This will permit the court to settle the change regarding the lawyer in your case. Typically, it is best to notify the court as early as possible after you end the lawyer-client relationship in writing. The new lawyer will then file a motion to draw from the case.  
Frequently Asked Questions
Can you get out of an agreement with the lawyer?
American laws allow you to fire your agreement or bond for lawful demonstration. When you decide to fire your current lawyer and do not want to have a representation with him, you can send a letter to your injury lawyer to direct him to stop working on your case.
Can a client fire a lawyer?
Yes, a client can fire a lawyer for many reasons when he loses his attorney's trust or when the new lawyer rejects the client's case. Moreover, the client can fire a lawyer if he finds misleading depositions, legal pleadings, and bad lawyer records from the reviews of other clients.
Is it excessively getting on late to fire my attorney?
No, it's not too late to fire a lawyer from your case record. You can fire your injury lawyer anytime you want for any reason. However, your lawyer has full right to have the full settlement of his case for the value and amount of work they have put in your case.
Can I terminate my attorney and reimburse my cashback?
If you want to fire a lawyer to whom you pay for a retainer, you have the entitlement to a refund of whatever the money remains after the lawyer's payment after the time you fired the lawyer. Once you fire your injury lawyer, he should provide you with the written accounting of the payments and refund you.
What will be the consequences of firing a private injury attorney?
You can end the agreement by compensating more in legal charges by dismissing a lawyer. In addition, your attorney may have an order against the situation for the return and cost of the services they extracted for your case, like the basis of the case is an emergency fee. This situation will be wrong and disincentive for your new lawyer to work hard on your case.
Conclusion
It is evident from the above proofs that if you don't have confidence in your attorney, you have full right to get a full legal second opinion and should seriously consider changing the attorneys. Your injury case is your shot in the way to getting the total compensation for your damages and injuries. 
Once your case is resolved, you can never go back and get your money back. Your lawyer must have faith and assurance in your case. 
I'm a driven and accomplished law graduate and post-graduate, passionate about sharing my legal expertise via my blog. I hold a Bachelor's degree in Law from the University of London (UK) and a Master's in Law from the University of Derby (UK). Both gave me the foundational knowledge and skills to excel in my chosen career path.
Throughout my academic journey, I have gained extensive knowledge in various fields of Law, including Corporate and Business Law in the USA, Criminal Law, International Law, US Copyright law, and most importantly, American Constitutional law.