How to Bring in Business to a Law Firm | 11 Ways You Must Know
Disclaimer
The contents of this web page are for informational and educational purposes only, and nothing you read is intended to be legal advice. Please review our disclaimer before taking action based upon anything you read or see.
What's the distinction between a lucrative attorney and one who occasionally has financial difficulties? It's not always about their history or legal understanding. It's usually the lawyer's skill to sell their expertise to prospective customers. However, marketing a legal firm differs from marketing other sorts of companies. As a result, we've written this article on how to bring in business to a law firm.
Additionally, the lawyer's just practicing law days are long gone. They are now up against more competition, dwindling demand for services, and a growing professional personnel supply. This is on top of the existence of service replacements and professional service promotion. If small legal firms are to thrive in the future, they must embrace marketing. As a result, these suggestions will be invaluable.
How to Bring Business to a Law Firm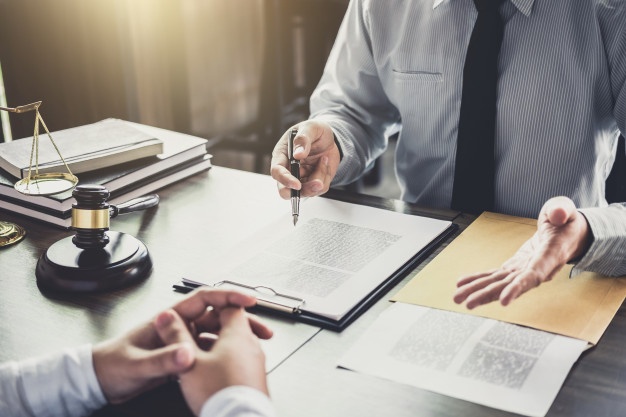 The following suggestions can help you attract business to a legal firm:
Find a Particular Law Type
Rather than becoming a general practitioner, you might distinguish yourself by concentrating on one kind of law. You may, for example, focus on tax or copyright difficulties. When prospective clients seek legal advice, they usually have a particular problem.
As a result, people are more inclined to discover and trust an attorney specializing in that field. This is in contrast to someone who divides their concentration across multiple areas of expertise. As a result, attorneys who specialize in a particular area of law earn more than those who do not.
Select a More Specific Market
You've decided on specialization. Now take it a step farther. Choose a speciality within your field of law to further distinguish your services. Focus on a particular industry, such as retail or manufacturing, if you're a business lawyer.
You might also target customers from a specific nation or area if you're an immigration lawyer. Include this speciality on your blog or advertising materials to let clients know you're serious about it.
Then you may concentrate on expanding your customer base within that network of companies or via recommendations to individual clients.
Over time, compile a client and referral list.
Trying to accomplish too much at once is a typical marketing error made by attorneys. Some new solicitors, for example, may immediately browse through a list of possible customers and link backs (law firms or attorneys who may recommend customers to you) in their town.
However, not all of these persons will need legal assistance simultaneously. As a result, a mass interaction spree might be a pointless exercise.
Instead, we recommend putting up a list of potential customers and referrers. Some of this will occur as a result of normal company activities. Instead of phoning all of your connections immediately, you might maintain your contact details in mind while you go about your day.
Over time, this might lead to a more extensive recommendation list and a healthier company.
Create an informative website
Setting up a web page should be one of the initial marketing initiatives for current innovations. The website should genuinely highlight your work. It should explicitly define your specialization and speciality. If you provide a range of services in your field of law, be sure to include them all.
However, you must also provide valuable materials to prospective customers on your website. This might be as simple as providing a free booklet or a collection of links for folks seeking basic knowledge in your field.
More individuals will visit your website if you provide these materials. And since they are already browsing for materials on related issues, they are more inclined to need your skills at some time.
Make Free Resources Available in Your Society
Go one stride further once you've established some free materials for visitors to your website. Establish relationships in your town with individuals and companies that can help you advertise your knowledge and provide them with reference materials.
This may help you expand your audience. Offering free information and expertise to individuals in your community may help you create valuable relationships and brand credibility.
You may create a "how-to" paper in your field and distribute it. Make it so excellent that others with clout in your customer base or community would gladly distribute it to their email newsletters, and thank you for making it accessible.
Offer a bit of assistance to local companies to build relationships.
You may also assist other business owners in your neighbourhood. You never understand who the proprietors of these businesses know. When you help others, they are more inclined to consider you as prospective customers in the future.
Start by asking for business cards to retain in your office or recommend other local companies to connect in your town.
Think about establishing a social media following.
For many companies, social media may be an effective form of marketing. Register for free accounts if you enjoy utilizing social media. Then, using your customer and reference lists, or lists of connections in your area, create networks.
You can then use these websites to give knowledge about the company and other recourses. You might also give your free ebooks or related website connections.
Allow people to share your material with others
Furthermore, you should make sharing material from your blog as simple as possible for individuals who utilize social media. Keep it as simple as possible for visitors to post links to your blogging or ebooks on social media by including links on your webpage.
You may also persuade them to share your material with others. So, if you don't have time to publish on social networks, you may delegate the task to someone else.
You may also turn to social media to locate professionals and information. It may help you identify guest bloggers, specialists to interview for your journal, and other experts with whom you can connect.
You may accomplish this by developing a separate account on social media and following individuals in your field. Then go out to those individuals and see if they'd be interested in cooperating with you.
Begin with little steps in advertising
One of the easiest methods to increase traffic is to advertise. However, experts warn that it may be an expensive blunder if done wrong. As a result, they advise beginning with a limited budget.
Choose a highly focused source that caters to your target demographic. Consider utilizing a trade periodical specializing in small stores if you're a business lawyer specialising in local merchants.
You may keep your marketing modest initially by using a small magazine. Then, before making a significant financial investment, you may assess the success of your first effort.
Ask new customers how they learned about your products, and you'll be able to determine how effective your promotional strategies are. 
If necessary, use marketing or promotion experts.
Working with marketing and advertising specialists may be beneficial when understanding how to bring business to a legal company. This is true when you initially start marketing your company. These experts can assist you in selecting the appropriate channels and determining your success.
Time spent on promotional campaigns may not be practical when operating a legal practice.
Branding and promotion pros that understand your demands, particularly when you're just starting, may relieve you of part of this burden. They will also be more educated about how to market your company without going through as much experimentation.
Put Customer Service First
You must ensure that your customers are happy enough to tell everyone else about you to earn recommendations. Customer support isn't typically thought of as an advertising duty, but it is in this situation.
Make it extremely clear what your customers anticipate when they engage you to ensure that they are happy. Then make sure you keep your part of the contract.
Frequently Asked Questions
Can I bring in business to a law firm?
Yes. The above tips on how to bring in business to a law firm will aid you immensely on this.
Which kind of corporate structure is best for a legal firm?
The most basic choice is a sole proprietorship. It's a corporate structure in which one individual owns and controls the company. And that individual is responsible for the company's commitments.
What are the responsibilities of legal marketers?
Legal marketing experts create and assess customer surveys to determine their firm's advantages and flaws. In addition, there are customer happiness, issues, and aspirations to consider. They also keep track of new company referral sources and develop excellent relationships with them.
Is a lawyer qualified to work in marketing?
Yes. You may employ an outsider marketing company or a specialist, or you can commit your team of employees to advertise. As an attorney, you may now participate in almost every facet of your firm's business plan.
Conclusion
In conclusion, the legal field comes with diverse opportunities and potential. At this point, the above highlight on how to bring in business to a law firm will aid you greatly.
I'm a driven and accomplished law graduate and post-graduate, passionate about sharing my legal expertise via my blog. I hold a Bachelor's degree in Law from the University of London (UK) and a Master's in Law from the University of Derby (UK). Both gave me the foundational knowledge and skills to excel in my chosen career path.
Throughout my academic journey, I have gained extensive knowledge in various fields of Law, including Corporate and Business Law in the USA, Criminal Law, International Law, US Copyright law, and most importantly, American Constitutional law.