Personal Injury Law Firm Business Plan | Full Proof Master Plan
Disclaimer
The contents of this web page are for informational and educational purposes only, and nothing you read is intended to be legal advice. Please review our disclaimer before taking action based upon anything you read or see.
The first stages in establishing a personal injury legal company are critical. You'll need a love for taking legal action, but you'll also need to understand how to handle the commercial side of your new company. If you have a lot of interesting ideas (like what your business should get called), it's crucial to backtrack and ensure you have a strategy in place to know where you get headed. Thus, we have made this post on the Personal injury law firm's business plan to aid you.
Furthermore, knowing unique marketing methods for your organization's size and structure may play a critical role in company growth as you build a personal injury law practice.
The truth is that there are lots of options for your firm to make a name for itself in the legal area. However, if you do not approach it correctly, you risk squandering time & expense on ineffective promotion.
When you're starting, you'll have to think about your objectives, how much money you'll require, and why clients should select you over other attorneys. A personal injury law firm business plan may help with this.
What is a business plan for a personal injury law company, and why is it essential?
A personal injury law firm business plan is a document that outlines your goals and how you intend to manage your practice. This overview contains basic information about your legal practice, including why you decided to create it, primary objectives, services offered, a budget, and client acquisition and management plan.
Any legal company needs a business strategy since it is a blueprint for the future. This documentation may also evolve as your objectives shift. So don't feel obligated to know everything right now.
Your business strategy may change as you consider what you want to accomplish, the kind of customers you want to represent, and the cases you want to address. However, the more effort you put into your company strategy today, the better you'll position yourself for long-term success.
What to think about while writing a business plan for a personal injury law firm
Before you start developing a law firm business plan, take a moment to think about what you want to get out of your practice. Take into consideration the following elements for a more focused, purposeful, and ultimately satisfying company plan:
What are your objectives?
"Why would I want to establish a law firm?" is the first and most important question to ask you while drafting an effective strategy. What am I hoping to accomplish? "What does success mean to me?"
It's not only about having a job when you open your own legal business. And it allows you to have more flexibility and satisfaction in your life. In principle, having your own business will enable you to control your earnings.
Think about how much money you'll need.
Determine how much yearly income you'll need to attain those goals—and more—now that you know what progress looks like.
Lawyers earned a median salary of $122,960 in 2019. While this isn't a small sum of money, it rapidly disappears when you include living expenditures such as retirement savings, housing expenses payments, school loan repayment, automobiles, emergencies, etc.
More significantly, you won't have additional funds to spend on recruiting or marketing to expand your legal company. When estimating how much money you'll need, be liberal and jot down a figure that terrifies you. You'll do much better if you prepare with that amount in mind.
Establishing a charge structure
It's time to construct your price structure once you've stated your objectives and estimated a few approximate figures to start. Several variables will determine how much you charge, including what others ask on average, your selected practice area, and your company expenditures.
As you may be aware, each client is unique, implying that each problem you manage will be amazing. Charging a fixed cost for one job but an hourly rate for the other might make sense.
Knowing what your rivals charge and how they arrange their charges is a fantastic place to start when creating your price structure.
Fortunately, there are several resources available to assist you in understanding typical hourly rates, including a benchmark estimator for hourly rates in your area, blog postings regarding invoicing, and more. This makes market survey and determining what others are asking a breeze.
Personal Injury Law Firm Business Plan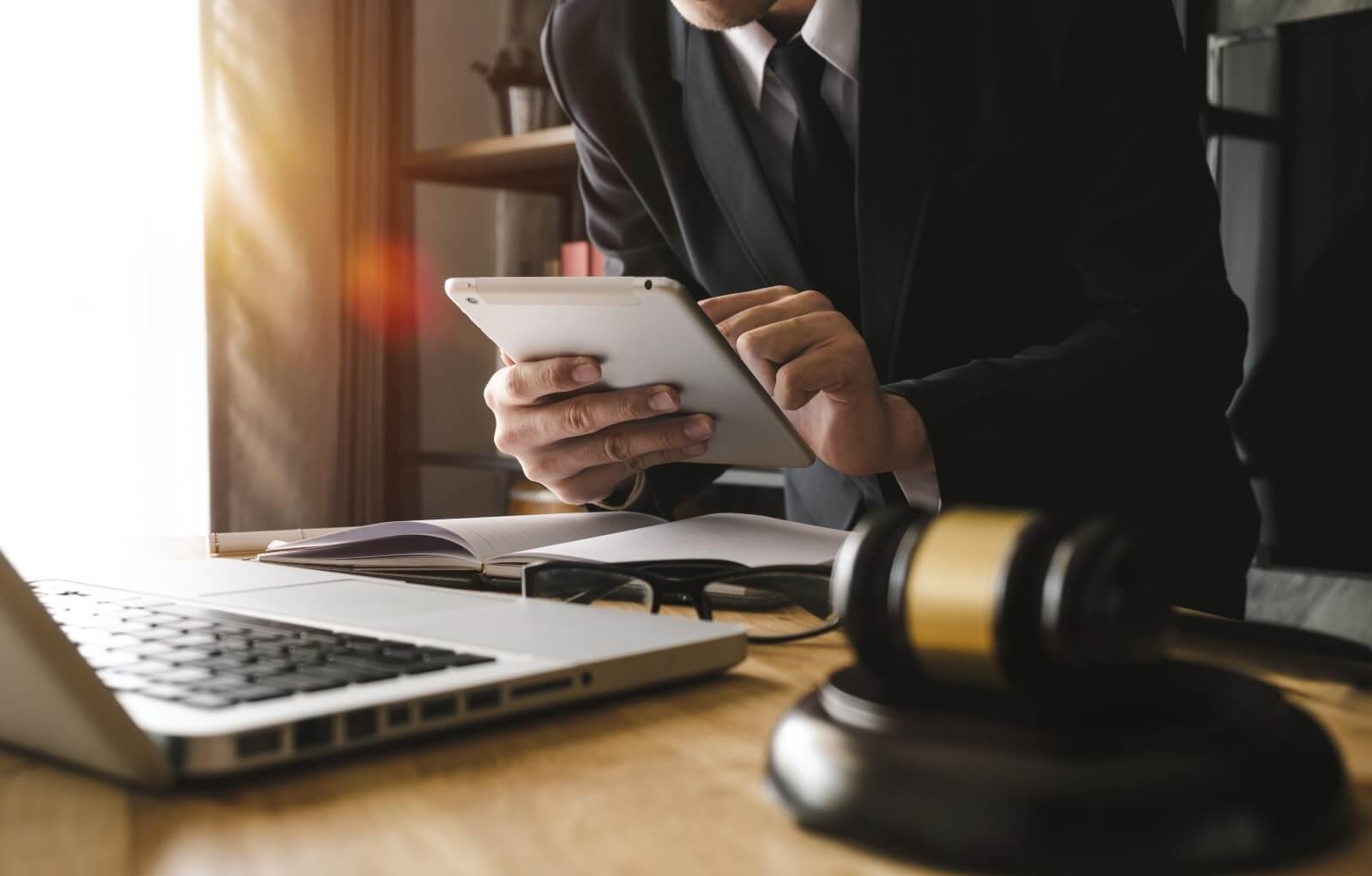 It's essential to put pen to paper on your Personal injury law firm business plan after figuring out the basics. Once you get started, you'll discover that it's more accessible than you think, ensuring that you're on the right track.
While your law firm business plan should get adapted to your specific scenario, the following checklist will guide you through all of the significant elements you'll need to create a complete strategy:
A brief overview
An executive summary is a one-page high-level review of your business plan's important content.
Because law firm business plans may cover a lot of ground, it's helpful to have a high-level perspective to keep stuff simple. While this part should be the first in your strategy, writing once you've set out your system is simpler.
The following items should get included in your executive summary:
A stated mission is a one- and two documents that explain your company's purpose.
What are the essential values of the company?
What are the broad aims and objectives of your company?
What makes your company stand out from the competition?
Detailed description
Write a corporate summary for your corporate next. The purpose is to develop a concise summary of your business, containing all pertinent information about your profession and clientele, such as:
Service(s): What kind of law do you specialize in? What sorts of customers do you cater to?
Values of the company: Your goal statement and fundamental principles should be re-stated.
Structure of the law: 
What kind of company do you run? Do you run your business as a single trader or as an LLP?
Where is the office positioned concerning the rest of the world? What are the areas of expertise of the firm?
What distinguishes your company from the competition? What technologies or services provide your company a competitive advantage?
Market research
A little economic research goes a long way in the beginning. Check the listings of your local bar association to discover how many other businesses in your region provide comparable services. Is there a lot of interest in what you're offering?
How do you guarantee that you stand out to prospective customers if you don't? This will significantly impact the message you employ in your marketing activities.
Create a market study for your company that includes the following information:
Ideal customer: What attributes (such as geography, age, and employment), requirements, and motives, and why, would indicate the excellent client fit for your firm?
Overview of the industry: What is your company's current and forecast market size? What are the current trends in your field of law?
Analysis of the competition: What are your active and passive rivals doing to serve your consumer base and how are they doing it? What are the areas where your competitors succeed? What possibilities do you see for your company?
Estimates: What is the maximum amount of money your ideal customers can spend on professional representation? What is the maximum amount you may charge?
Overview of the management and administration
You think you're the most outstanding candidate to run the company, but do others? This part is where you may provide critical information about yourself and your company's significant participants.
Emphasize your expertise and academic background to make yourself different.
If relevant, include the same for additional team members, noting what qualifies them for their unique duties.
This area is beautiful to include fast illustrations like an organizing chart if your company is on the bigger side.
Make a budget.
The financial strategy is at the core of your personal injury law practice. After all, your company may not have a more crucial issue than "How much does it cost to manage your legal firm?"
The idea is to provide as much detailed financial data as possible, especially if you're looking for financing such as a line of credit. This economic plan should contain statistics for your first year when you start.
This might involve the following:
Revenue target: How much money do you wish to earn each month?
Financial forecasts:
How much money do you plan to make?
How many instances do you believe you'll be able to handle.
How much you'll charge each customer each month.
Budget: A summary of your monthly costs and where your money would get spent.
The cash budget shows how much money you made and how much you spent each month. This is distinct from your estimates and budget and should be adjusted throughout the year.
You may discover that you planned for the one that cost even less than you anticipated or produced more money in a month than you predicted. Your accrual accounting should reflect these disparities.
It's normal to make inferences about your objectives when you first start. You should revisit and revise this record for your second, third, and years as time passes.
Frequently Asked Questions
Can I create a Personal injury law firm business plan?
Yes. The above highlight on the Personal injury law firm business plan will aid you immensely on this.
What is the most common corporate structure for legal firms?
While conventional legal companies have become partnerships or solo practitioners, choices are becoming more common. A partnership agreement (LLP) has many advantages to a typical partnership but provides the participants with more personal defense.
What are the essential features of a business plan?
Business plans include several essential bits of information at their heart. They feature a summary of your company, a competitive study, a marketing strategy, a section on human resources (requirements), and essential financial data.
What are the ways that law companies generate money?
Lawyers earn money for the company by charging their customers a set hourly fee for their services. To create more billable hours, owners improve their revenues by adding additional associates.
Conclusion
In conclusion, creating a Personal injury law firm business plan has diverse peculiarities. Thus, the above highlight will aid you immensely.
I'm a driven and accomplished law graduate and post-graduate, passionate about sharing my legal expertise via my blog. I hold a Bachelor's degree in Law from the University of London (UK) and a Master's in Law from the University of Derby (UK). Both gave me the foundational knowledge and skills to excel in my chosen career path.
Throughout my academic journey, I have gained extensive knowledge in various fields of Law, including Corporate and Business Law in the USA, Criminal Law, International Law, US Copyright law, and most importantly, American Constitutional law.