Do Lawyers Get Paid by the Government | In-Depth Guide 2022
Disclaimer
The contents of this web page are for informational and educational purposes only, and nothing you read is intended to be legal advice. Please review our disclaimer before taking action based upon anything you read or see.
Do lawyers get paid by the government? In America, the law has traditionally been regarded as one of the most respected professions. Dealing with humanity as a lawyer necessitates effective methods and approaches. This is why attorneys get extensive training throughout their undergraduate and law academic periods.
The years you dedicate to studying law are very valuable, particularly considering you can operate in practically any sector. Although some individuals attend law school intending to earn six-figure beginning salaries at large legal firms, most students graduate with a different goal.
They desire to work for the government, either at the state or federal level. Thus, they usually ask this question: Do lawyers get paid by the government? Come along as we highlight this below.
Who are Government Lawyers?
Attorneys who work for the government are usually workers in different ministries and are government lawyers. They are trained attorneys and barristers who represent and advise public officials and administration workers.
Some government lawyers, such as investigators or lawyers working in a general registrar's office, represent the state in court. Other attorneys, such as public defenders, are compensated by the government to conduct legal jobs in the public favour.
Some Government Lawyers are hired by the authorities to perform certain sorts of legal services, such as working for huge entities like the Environmental Protection Agency or the Internal Revenue Service. Working at a public institution or a local school system is also an option.
Government Attorney's Duties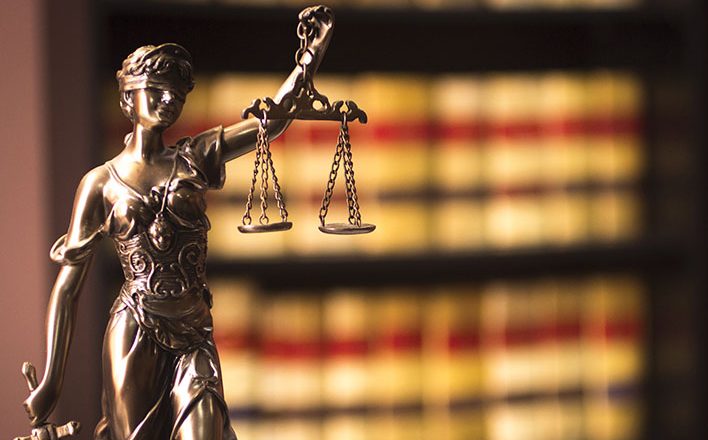 As part of their work responsibilities, government lawyers must do specific tasks. A government lawyer's duties include the following:
Providing legal advice to government members on several legal matters. This includes tax, environmental, racism, labour, and justice laws.
Legislative research and preparation.
Supervising top government employees in the drafting of proposed laws and debates.
Drawing up subordinate laws.
Writing official papers.
Managing civil and criminal cases.
Protecting or convicting court cases.
Attending national and international gatherings on behalf of the state.
Do Lawyers Get Paid by the Government?
Yes. The government pays attorneys. A government lawyer's starting wage, on the other hand, is determined by the sort of work they choose. This includes the following:
Salary of a Judicial Clerk
A judiciary law clerk is the magistrate's right hand and operates in the judge's compartments. A judge cannot reasonably accomplish all of the jobs since he has many cases on his docket.
For instance, if the judge requires legal research, he will delegate this task to the law clerk. The clerk produces judge's orders, develops opinions, and does due diligence in addition to writing legal notes.
After graduating from law school, the clerk serves for just one or two years. A court law clerk's average annual income is $65,067.
Salary of a Government Prosecuting attorney
A prosecutor addresses concerns and determines whether or not to pursue a case against criminal suspects. He may propose a plea agreement to a defendant to avoid taking some time away from more important matters. If a prosecutor refuses to accept a plea, the matter will get tried.
A state prosecutor's compensation varies by state, often known as a deputy attorney general's pay. Attorneys in Louisiana, for instance, may expect to make $55,000 per year on average, compared to $67,925 in Arizona.
Salary of a Public Defender
When a prosecuting attorney charges somebody with a crime and that individual cannot hire an attorney, the prosecution appoints a defense lawyer to represent them.
Whether bargaining with the prosecution for the best plea offer or prosecuting the defendant's claim before a judge or jury, the defense attorney must aggressively support his client. The average annual income for a defense lawyer is $57,954 and varies by state.
Lawyer Salaries in the Federal Government
Although starting attorneys are not permitted to work as federal investigators or public defenders, they are permitted to work for the feds in other capacities.
Lawyers are employed by the federal government's judiciary, legislature, and executive branches. They may work as litigators, enforcers, consultants, or policy attorneys, among other things. Regulatory attorneys draft and enforce legislation.
Litigators are lawyers who handle more typical legal tasks like filing cases and bringing them to justice. Advisers assist government agencies in complying with the law, while policy lawyers assist in developing public policy.
Attorneys employed by the government are compensated on the Officially Determined PayScale, which has pay levels ranging from AD-21 to AD-40. Salaries are based on a decade of knowledge and are modified for the cost of living in the area.
Attorneys with 0-2 years of experience might make anything from $53,062 to $90,205 per year. Salary ranges from $81,641 to $138,790 for those with nine years of experience. Individuals working for the US Justice Dept. may earn up to $164,200 per year.
Variables that Affect the Salary of a Lawyer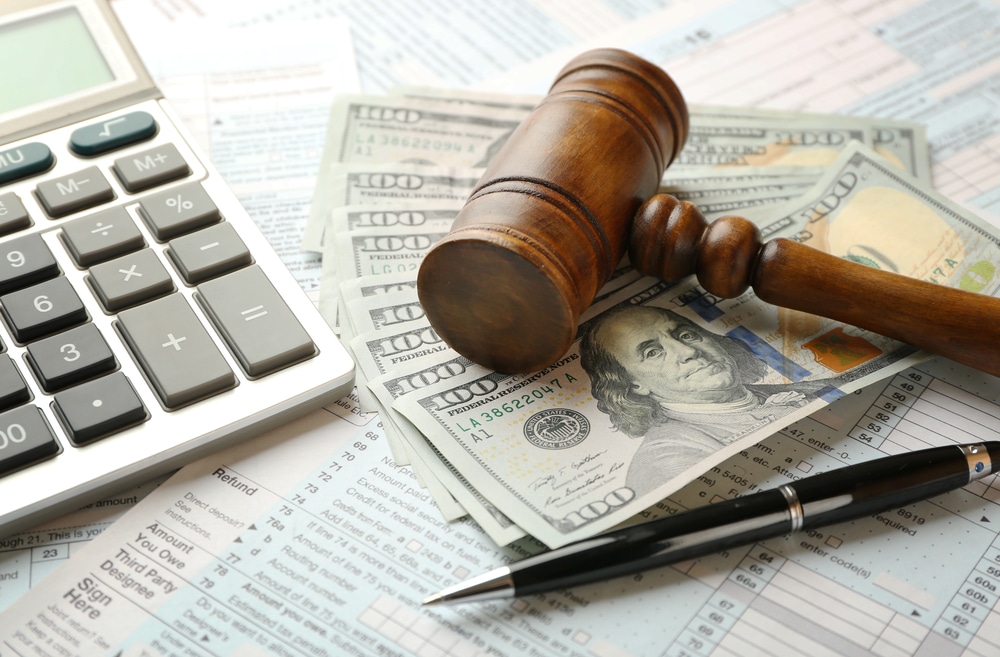 In addition to the highlights listed above, additional factors that influence a government attorney's salary include:
The lawyer's knowledge: Sadly, one of the elements that determine a lawyer's income is knowledge. The legal industry is heavily reliant on previous experience. Each lawyer is qualified based on their expertise in a certain area of law. As a result, a lawyer with greater experience is likely to earn more.
Law firm or business size: The size of the law firm or organization where the lawyer operates impacts the amount of money they earn.
Working ability: Another consideration is the lawyer's skill and willingness to work. If a lawyer is serious about making money, he will do so if he understands what he is doing. That's because the American legal industry allows lawyers to pursue a variety of occupations that are nonetheless linked to law.
Bonus and Motivation Premiums as A government Lawyer
Whether as a lawyer in a courtroom or as an employee of a corporate or government institution, the legal industry is vast. The work of an attorney may be quite stressful. This is why it's critical to reward attorneys who have performed well.
According to research, government lawyers get incentives ranging from 5% to 9% of their yearly salaries. Typically, the incentives taken into account are:
Based on individual accomplishment
Individual Achievement Incentives are monetary rewards distributed by government employers to workers who perform well in court or elsewhere.
Productivity Bonuses at the Firm
Firm Performance Bonuses are a way for a company to recognize and share large profits with its employees. Naturally, the bonus share will vary from person to person. Everything is also dependent on their position inside the company.
Bonuses based on achievement of certain objectives
When workers reach a significant milestone, they may be eligible for a goal-based reward.
Bonuses at the end of the year/Holiday 
As a gesture of gratitude for the year, everyone is awarded End-of-Year Bonuses/Holiday Incentives.
Frequently Asked Questions
Do lawyers get paid by the government?
Yes. The government compensates attorneys. A government lawyer's starting wage, on the other hand, is determined by the sort of work they choose.
Who are Government Lawyers?
Attorneys, who work for the government, usually as workers in different ministries, are legal experts. They are trained attorneys and legal professionals who represent and advise public officials and organizational workers.
What educational requirements are there for government lawyers?
An applicant for the position of Government Attorney must have obtained at least a bachelor's degree in law. Those with a postgraduate diploma in law are also considered since an LLM provides applicants with a greater understanding of the topic.
The applicant must have passed all of their degree's examinations and have at least 50-55 percent.
What Does a Government Attorney Do for a Living?
As previously mentioned, the sort of work a government attorney undertakes is determined by the state office in which they work. However, in general, a government lawyer's employment may involve the following:
In court, defending the government.
Enforcing municipal and city regulations and providing proper services for the public benefit
Providing support to other government entities
Creating legal opinions for cases that are now before the tribunal
How Can I Become a Government Attorney?
If you wish to work for the government, you must first complete the necessary learning needs and pass the bar test.
Then, to see whether there are any employment vacancies, go to the state's website. You may also utilize websites that specialize in finding employment vacancies in your area. It's also worth noting that government recruiters search for certain characteristics in their personnel. These are some of them:
A dedication to civic service
Previous government experiences, such as internships or clerkships
Writing abilities
Most government agencies recruit their legal clerks. Therefore, while in law school, you should aim to acquire a position there as a law clerk.
How Can a Government Attorney Assist Me?
A skilled government attorney may assist you with a variety of legal matters. If you are charged with a crime and cannot afford to employ counsel, the state will appoint a public defender on your behalf.
The defense attorney will endeavor to ensure that you are brought to trial and upheld all of your rights. In civil situations, such as civil rights and prejudice, a government lawyer may be able to assist you.
Conclusion
Finally, a government lawyer is a lawyer who works for the government's various departments. Government lawyers deal with various legal problems that impact the municipal, state, or federal government, based on where they serve. The above highlight how lawyers get paid by the government will also aid you immensely.
I'm a driven and accomplished law graduate and post-graduate, passionate about sharing my legal expertise via my blog. I hold a Bachelor's degree in Law from the University of London (UK) and a Master's in Law from the University of Derby (UK). Both gave me the foundational knowledge and skills to excel in my chosen career path.
Throughout my academic journey, I have gained extensive knowledge in various fields of Law, including Corporate and Business Law in the USA, Criminal Law, International Law, US Copyright law, and most importantly, American Constitutional law.